VOGP Music of survival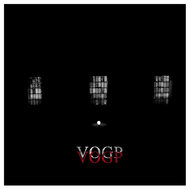 Photo: Dorian Šilec Petek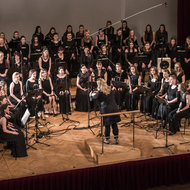 Photo: Urška Lukovnjak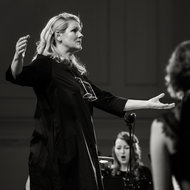 Photo: Urška Lukovnjak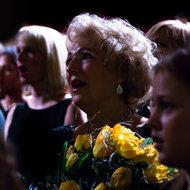 Photo: Dorian Šilec Petek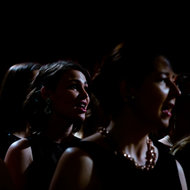 Photo: Dorian Šilec Petek
Premiere: 2. 3. 2018 at 8. p. m., Union Hall, Maribor
They survived due to three things – their faith in God, sunrises and sunsets, and the transcendental singing of the women's vocal orchestra.
The project highlights the idea of hope, religion and beauty resounding through the music of the women's choir in outrageous moments of violence, in unexpected drama in the middle of a tropical forest. The programme includes works that were sung in the Japanese war camp in Sumatra during WW2 – arrangements by the internees Margaret Dryburgh and Norah Chambers who used pieces of paper they found to write down music from memory by J.S. Bach, W.A. Mozart, J. Brahms, L. van Beethoven, A. Dvořák, F. Chopin, M. Ravel and others. These works were secretly performed by the women's vocal orchestra of the Palembang camp in Indonesia. This time they will be performed by a large choir consisting of the Concert Choir Carmina Slovenica who are joined by former members of the Carmina Slovenica Choir, and the Rotovž Women's Choir.
VOGP is a testimony of women's capacity to survive, of their persistence, solidarity and creativity. It is a memoir of an extraordinary legacy of determination and strength in unimaginably terrifying conditions of this and all other war camps up to the present day.
VOGP sets music into a self-reflecting frame: it presents its own representation, through its own impact it inquires what in music has such a soothing effect and is so socially vital that always takes control in the middle of the worst kind of suffering. Music of this Asian orchestra is a reflection of the complex relationship between music and trauma, and is reminiscent of other cases when music became the universal symbol in suffering and the last resort in hopelessness, or it was abused to cause suffering that is even more profound, as in the case of internees marching to music in the Sachsenhausen concentration camp (Germany), the Goldov ensemble in Treblinka camp (Poland), the prison orchestra in the Auschwitz camp (Germany), concerts in the Drancy camp (France), puppet theatre with women's a cappella group in the Kaiserwald camp (Latvia), choirs and an orchestra in the Westerbork camp (the Netherlands), and last but not least, musicians playing on the sinking Titanic. Music is on the side of the weak therefore VOGP invites us to contemplate, and is a reminder of the significance of music, i.e. art, in a society.
Production: Carmina Slovenica