Gavin Bryars: Laude Cortonese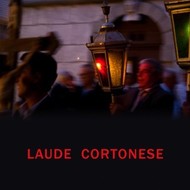 CD / 2017
Marian hymns inspired by paraliturgical medieval music from Tuscany
for three sopranos a cappella
The roots of the collection Laude Cortonese can be found in the world of medieval music. The spirit and feeling of the pieces are based on melodies from Laudario di Cortona – a manuscript from Cortona (Biblioteca del Comune e dell'Accademia Etrusca di Cortona), a music codex from the second half of the 13th century. majority of the pieces are devotional songs to the Virgin Mary. Even though Bryars's work was composed a couple of centuries later than the Codex Cortona, it retained medieval atmosphere. In the composition technique, the composer draws closer to the number of notes to a syllable that are found in the original music, he also often quotes or parodies the elements of melodic contours or individual phrases. It was a challenge for the author to write a piece that is "so exposed, so naked and unadorned", where he "could not hide behind a skillfully orchestrated accompaniment" – "like a painter who has hitherto had the luxury of painting massive canvases with dense oils, being obliged to work in pen and ink, in black and white, on a simple piece of paper". Laude Cortonese are a reflection of the composer's love of solo voices, particularly sopranos.
is an Italian equivalent of the Latin word laudarium – a collection of hymns. The codex Laudario di Cortona dates back to around 1250 and contains laudas or hymns in folk language, dedicated mostly to Virgin Mary, but also to other saints. Laudario includes simple monophonic pieces, some of them also with accompaniment, and music pieces in early forms of polyphony for particular days of the church year.
These melodies are paraliturgical music that didn't used to be performed as part of liturgy. It was performed by confraternities that did not belong to any church and offered alternative forms of church ceremonies for the believers who did not want to adhere to any specific church or monastic community.
Performing
Performed by: ensemble ¡Kebataola!
Performers: Urška Breznik, Nina Dominko, Mojca Potrč
Artistic director: Karmina Šilec
Music preview
From the Press
…It would be quite a surprise if Kebataola,… under the artistic director Karmina Šilec, would prepare anything conventional.
…cultivated and mutually well-tuned vocals additionally emphasize the solemn rapture that is usually characteristic of religious ceremony…

Večer
Program
Lauda 1: Venite a laudare
Lauda 2: Laude novella
Lauda 3: Ave donna santissima
Lauda 5: Altissima luce
Lauda 7: Ave, regina gloriosa
Lauda 8: Regina sovrana
Lauda 10: O Maria, d'omelia
Lauda 15: O Maria, Dei cella
Lauda 17: Ave, vergene gaudente
Lauda 18: Cristo é nato et humanato
Lauda 21: O divina virgo, flore
Lauda 25: Dami conforto, Dio