Publishing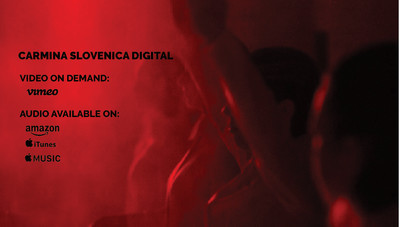 Books, CDs or DVDs are not just physical products. They are collections of physical energy of authors or performers, as well as endeavours of publishers to transfer a message to the user in the best possible form. If the end user only borrows and not also buys these products, (s)he takes in the message without giving anything in return. In the long run, this one-way exchange of energy is not productive. The easiest way for the end user to repay the authors is to simply buy a book, a CD or a DVD.

Publishers make a living by selling the products, which means that their existence depends on how many published copies are actually sold. The CS publishing house can therefore exist only because someone is buying its products. And that is why we were able to publish various CDs, LPs and DVDs, and at the same time extend our activities to publishing books.
There is always a good time to give presents to the people we love. If we want to actually give a present of something that, apart from its physical value, also has some higher value, which is also the heart of relationships and the reason why we give each other presents, then a book, a CD or a DVD are a good choice with longevity.

As a publisher Carmina Slovenia produces CDs and DVDs of concerts and projects in production Carmina Slovenica. The scope of artists includes Slovene as well as foreign artists, among them Radovan Vlatkovič, Musica Cubicularis, Bernhard Landauer, Sabina Cvilak, Marko Hatlak, Bojan Gorišek, SToP, Maria Graf, Ljubljanski godalni kvartet, Olga Kacjan, Jožica Avbelj, Orkester Slovenske vojske, Saša Olenjuk, Karmen Pečar, Aleš Kacjan, ansambel ¡Kebataola!, Janez Dovč, Nino Mureškič, Vasko Atanasovski, Urška Breznik, Nicoletta Sanzin, Carmina Slovenica Choir and many others.

With its publishing programme, releasing CDs, DVDs, LPs, books, and music editions, Carmina Slovenica achieves several goals: ensures the preservation of cultural heritage, ensures adequate availability of CS projects to the general public in the cultural space, achieves greater recognition of Carmina Slovenica in wider cultural space of Slovenia, achieves greater recognition of Carmina Slovenica and Slovene culture in the international cultural space.
The publishing programme of CS is present throughout Slovenia in selected stores and centers worldwide (USA, Canada, Belgium) and online:

ABROAD
Earthsongs
Canadian Music Centre
Strand, New York
Ut pictura musica, Brussels
Other documents