Classical:NEXT 2017
18. 5. 2017 De Doelen, Rotterdam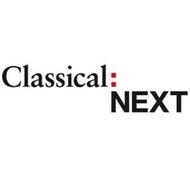 Presentation of the projects of Carmina Slovenica and the choregie concept in Rotterdam
CONNECTING PEOPLE - CHORAL MUSIC AND MORE
TRANSLATING GREAT CHORAL PROJECTS TO A WIDER FIELD OF CLASSICAL MUSIC
Classical:NEXT, 2017
18. 5. 2017 De Doelen, Rotterdam
Karmina Šilec will present the projects of Carmina Slovenica and her artistic concept choregie at the global meeting of music innovators Classical:NEXT in Rotterdam.
The presentation will take place as part of the event Connecting People – Choral Music and More (Translating great choral projects to a wider field of classical music).
Karmina Šilec has been invited as a guest lecturer to the seminar organised by TENSO Network Europe. The seminar will bring he most outstanding results, challenges and benchmark examples of innovative choral projects that reach out to communities, create social cohesion, and create a new view on innovation within the arts, above and beyond choral music, and that will translate to other fields of classical music.
Classical:NEXT was born out of the idea to offer an international platform to exchange and develop new ways for classical and contemporary, or rather, artistic music. Since 2012, about 3000 classical music professionals from over 45 countries have been presented to the wider public through the fair, the conference, lectures, concert presentations and video projections.
Karmina Šilec presented three stage projects in 2015 at the so-called Video Showcase: Placebo or Who Would Not Weep, What Have You Against Peasants, Lady? and Toxic Psalms, that found international success at the Prototype Festival in New York. Attending Classical:NEXT resulted in Carmina Slovenica with Toxic Psalms being invited to the international festival Operdagen in Rotterdam in May 2016, where it, as the opening performance of the Operadagen, received a lot of professional attention and won the hearts of the audience.