Festival Prototype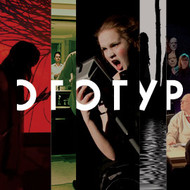 The music-theatre project Toxic Psalms – The Ultimate Collective Experience will have its North American premiere in the beginning of January at the New York City festival Prototype: Opera/Theatre/Now.
Prototype is the premier festival of 'visionary music-theatre' works and a pioneer in its field. This leading festival of its kind in the USA is a co-production of Beth Morrison Projects and HERE, two leaders in the creation and presentation of contemporary, post-classical, multi-disciplinary opera-theatre and music-theatre work.
Carmina Slovenica will give five performances with Toxic Psalms in the famous St. Ann's Warehouse. As an ensemble with original research approaches in music and scenic art – which expand the field of choral music with boldness, provocativeness and erudition to reach the most complex creative space of an all-encompassing multi-form work of art – it has already drawn attention of American media and professionals with the coming guest appearance.
This year Prototype will feature two world premiere co-productions : The Scarlet Ibis, a dreamy contemporary family opera, and Korean-American artist Bora Yoon's multimedia music-theatre work Sunken Cathedral, which takes the audience on a sonic journey of deep psychological impact; apart from Toxic Psalms also a performance or rather a theatricalized concept album Kansas City Choir Boy, a performance by Timur and the Dime Museum, and two co-production projects with Opera America's New Works Forum.