INTONO
NEW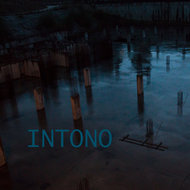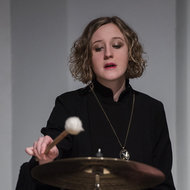 Photo: Urška Lukovnjak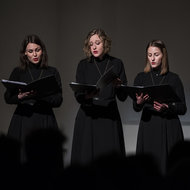 Photo: Urška Lukovnjak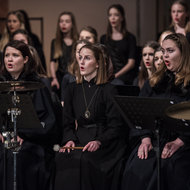 Photo: Urška Lukovnjak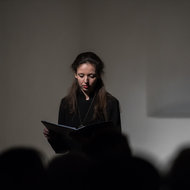 Photo: Urška Lukovnjak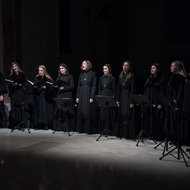 Photo: Urška Lukovnjak
Minoriti Church Maribor, 22. 3. 2018 at 7. p. m.
Musical response to marvels
Medieval sacred music celebration concert on The European Day of Early Music
Performed by:
Ensemble !Kebataola!
Chamber Choir Carmina Slovenica,
Youth Choir Carmina Slovenica
Artistic director: Karmina Šilec
Music guidance: Jasmina Črnčič
Medieval repertory of INTONO concert focuses on the sacred music preserved in manuscripts. Compositions express a variety of response to marvels: mirth and joy, wonder and praise, also theological interpretations. This music represents a passionate human striving to create a bridge for the souls' ascent from earth to heaven.
Music: Gregorian chants, Kassia, Hildegard of Bingen, Codex Calixtinus, Codex Las Huelgas, Roman de Fauvel, Orthodox chants, Karmina Šilec etc.
1000 years of European music history
The European Day of Early Music is a celebration of more than a millennium of music, through concerts, events, and happenings taking place simultaneously across Europe.
Early music is a central part of the cultural heritage shared by Europeans, closely connected with other artistic expressions such as dance, theatre, and architecture. It spans more than 1000 years of music, written down or transmitted by oral tradition, from the Middle Ages to the end of the 18th century. While some of the composers of these eras are widely known, there is a large repertoire still to be re-discovered by today's audiences. The European Day of Early Music aims to increase awareness of the music from the
Ticket: 10,00 EUR
You can buy the tickets at the Box Office of Puppet Theatre Maribor.
Production: Carmina Slovenica