OPERADAGEN  
world premiere THRENOS (for the Throat)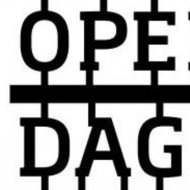 ODR TV#6
14. 5. 2020 from 12.00
Operadagen Rotterdam is an international opera and new music theatre festival
with contemporary, innovative, and ground-breaking productions, created by makers
from all over the world.
This year's festival (21–30 May 2020) has been cancelled due the restrictions of the
Dutch government in the battle to stop the corona-virus. Instead, Operadagen
Rotterdam will stream some of the most talked about performances of the last years
online for 24 hours only via operadagenrotterdam.nl/odrtv and Threnos premiere.