2020/2021 SEASON STARTED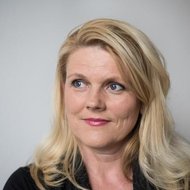 Carmina Slovenica is starting the new 2020/2021 season with a study of the new work by Finish composer Tellu Turkka: Dert - edemic songs. The "open-ended work in progress" will be performed by the choir's 24-member New Music Theatre Choregie.
According to the author of the concept and text, Karmina Šilec, the artistic director, DERT brings a "looser, secular conception of the myth of the choice which flattens the hierarchies between the poetical and the documentary, between stories and memoirs, historical and modern, diary and experiment, political and ethnical". The premiere of the new project is planned for March next year.
Carmina Slovenica has has realised a a CD Landscapes/Winter and DVD Threnos (for the Thoat). This season, it plans to launch its first audiobook and LP record Dert.
This autumn, a book about the choir Planet Carmina by Melita Forstneič Hajnšek will be released in English two years after being issued in Slovenian.